Our Vision
Our vision is a world without breast cancer.


Working Toward a Cure for All Cases of Breast Cancer

For the benefit of all patients and their families whose lives have been or will be affected by breast cancer, the JBCRG is working to improve breast cancer treatment and outcomes. Our ultimate aim is a world in which all cases of breast cancer are curable and no more lives are lost to this disease.
Our Principles
We conduct research in a way that ensures the scientific validity of our findings.
The human rights of patients with breast cancer are our top priority. Our research is conducted in accordance with national and international ethical standards.
We are committed to transparency regarding the funding of our research.
Organizational chart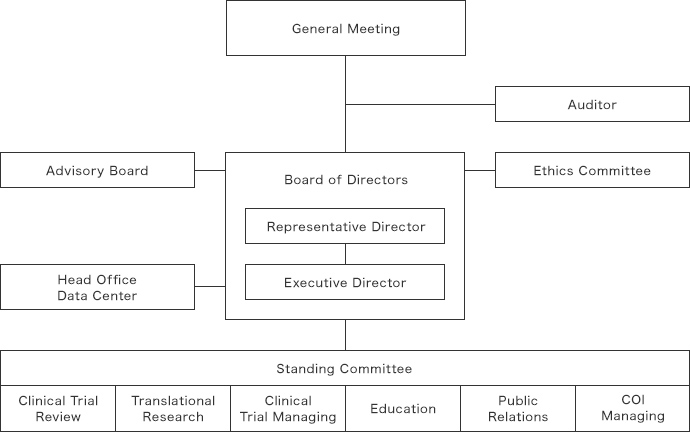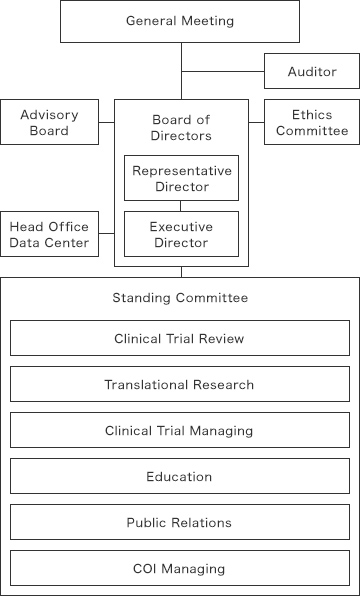 Officers list
Represen
tative
Director
Norikazu Masuda
Osaka National Hospital
Auditor
Katsumasa Kuroi
Ebara Hospital
Executive Director
Shigehira Saji
Fukushima Medical University
---
Hiroshi Ishiguro
Saitama Medical University International Medical Center
---
Hiroji Iwata
Aichi Cancer Center
---
Shinji Ohno
Cancer Institute Hospital of JFCR
---
Masakazu Toi
Kyoto University
Director
Kenjiro Aogi
Shikoku Cancer Center
---
Showa University
Showa University
---
Hironobu Sasano
Tohoku University
---
Koichiro Tsugawa
St Marianna University School of Medicine
---
Takahiro Nakayama
Osaka International Cancer Institute
---
Yutaka Yamamoto
Kumamoto University
---
Chikako Shimizu
National Center for Global Health and Medicine
---
Toshinari Yamashita
Kanagawa Cancer Center
---
Takayuki Ueno
Cancer Institute Hospital of JFCR
---
Shoichiro Ohtani
Hiroshima City Hiroshima Citizens Hospital
---
Yasuaki Sagara
Sagara Hospital
---
Naoki Niikura
Tokai University
---
Takanori Ishida
Tohoku University
---
Kenzo Shimazu
Osaka Metropolitan University
---
Hiroko Tamura Bando
University of Tsukuba